The Gelli Plate is one of the most versatile tools in the crafting market and can be used to create a variety of different backgrounds, accents and textures to your paper craft or mixed media projects. The tool also takes a whole host of mediums including paints, inks, brushos and much more, each one allows you to create a whole host of beautiful designs in minutes! Check out the videos below and discover the different ways you can use your Gelli Plate with Hochanda's own Leonie Pujol!
An Introduction to your Gelli Plate
This unique product can be tricky to get started with and may seem daunting to beginners, but it really couldn't be easier! In the video, Leonie takes us back to basics and covers tips including using a mount, how to distribute your paint and much more!
Using Stencils with your Gelli Plate
Stencils or masks can add a completely new dimension to your Gelli Plate and can help you create intricate patterns which you may not achieve with standard printing. In this video Leonie shares with us how you can create cool prints with your stencils and even make use of the negatives!
Stamping with your Gelli Plate
We all have a great stash of different stamps and these can all be used to create some amazing textures with our Gelli Plates. Whether you can to make an impression or use the negative, this video has all the tips and hints you will need!
If you are feeling inspired and want to give crafting with a Gelli Plate a go, then we recommend the ClarityMounts 7×7″ Mega Mount And 6×6″ Gel Press Printing Plate! Head over to the Hochanda Website now and get your's today!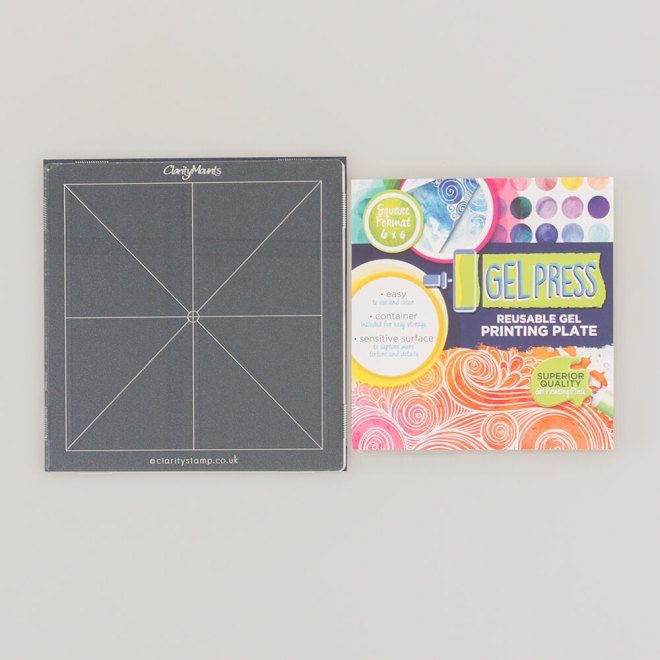 Looking for more inspiration? Head over to the Hochanda YouTube Channel where you can find a whole host of tutorials including more ways to use your Gelli Plate and so much more!