Last month we chatted to Simon and Donna of the brilliant Pearlywinks Craft Supplies. If you missed it, you can take a read by clicking here.
Today we're lucky to be joined by the amazing Bev from Bee Crafty, who tells us all about the company and their experiences of being on Hochanda – dive in!
About Bee Crafty
Bee Crafty are who to look for when you need supplies for card making, rubber stamping and scrapbooking. They specialise in papers and cards, adhesives, inkpads, tools and have a hugely extensive range of scrapbooking papers and other supplies for all your card making, scrapbooking and other craft needs!
Over to you, Bev!
Hi, I'm Bev from Bee Crafty! You probably know me as one half of the Bee Crafty duo that come onto Hochanda, however, my sister Sam and I are not the only two in the company. In fact, we are actually a family business with our mum & dad (Julie & Billy) all working together to try and bring you some fantastic crafting goodies!
At Bee Crafty, we make whatever we like, so all of our designs are ones of necessity that either we want or our fantastic customers ask for. Bee Crafty have been going 18 years this year (how the time flies!) and we have been with Hochanda since pretty much the beginning – we absolutely love it! It's fun, light and everyone from the presenters to backstage love craft and we think it really shows.
Mum, Sam and I have really different styles and I think that actually helps us come up with a wide range of themes not only in the stamps but in the samples too. Not to mention the Bee Crafty design team, a small but very talented team, and now Jane has started bringing her own designs to Hochanda with Bee Crafty and we couldn't be prouder!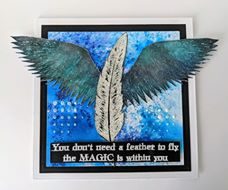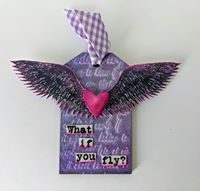 Get Inspired
Thank you Bev and the rest of everyone who make Bee Crafty so special! Check out the below video to see Bev and Sam in action, demonstrating a variety of fantastic must-have products!
We hope you're feeling inspired to get into some paper crafting, whether it's playing card making or experimenting with stamps and more! Stock up on all the Bee Crafty essentials here.