Welcome back once again to your favourite blog – Crafters' Spotlight! This is where we turn the spotlight on you, our crafting audience, who keep us inspired by your passion and allow us to keep doing what we do. Last month, we celebrated the work of the lovely Tracey Rodgers, if you missed it, check it out here.
Now, let's find out who our star in the spotlight is this month…
Hazel Childs

Tell us a little about yourself!
My name is Hazel, I'm a married mother with two adult sons and a German shepherd called Skye. I worked for the NHS for many years, then three years ago due to a reoccurring back injury I had to leave the job I loved: teaching school children life saving skills, enabling them to carry these forward and hopefully make them aware of safety of not only themselves but also of others. This left me unsure of what the future held.
I was always doodling and drawing things since I was a child and having no actual art experience whatsoever I wanted to re-ignite that interest into a potential hobby while also learning new art skills and techniques. So, having never painted before, I decided to take a couple of art lessons and was hooked! Since picking up a brush, I have not looked back since. I have been incredibly lucky and privileged to sell my artwork, something which I never believed I would ever be able to do. The very concept that anyone would like my work enough to want to purchase what I have created, or to be commissioned to draw their pets' portrait has been extremely positive and overwhelming for me.
From my doodles, I love turning them into greetings cards and I also dabble in Papercrafts and Folkart on slate. I suppose I am a jack of all trades when it comes to crafting, but art is my passion. I work in encaustic art, pastel pencils, watercolour, acrylic, pencil and mixed media, and I have been very humble to say; some of my pieces have been shown on Hochanda over the last couple of years.
My motto: It is never too late to learn.
Which of your creations are you most proud of?
That's a hard one, but I love my Owl that I created in black and white in acrylic on A3 board!
Do you listen to music or watch TV when you craft?
Yes, I find listening to Elvis, Fleetwood Mac and classic rock very soothing to craft to. Sometimes I'll leave the telly on in the background, but once I'm in the zone I lose track of time and realise I've crafted more than I originally intended to.
Have you found yourself doing any new crafts during lockdown?
Kind of, I made it my mission to try and paint as many different breeds of dogs as I could in pastels or watercolours and invited people to send me their 'challenges' via Facebook on some of the various crafting groups I belong to. Some were very hard as challenges go but who isn't up for a challenge?
What were your early craft influences?
Growing up I loved cartoons, especially Disney and Hanna Barbera, I constantly drew those growing up. I was also heavily influenced by Tony Hart from Hartbeat, Bob Ross and Art Attack, any of the painting programs that were available to watch really.
Do you pass on your skills in crafting to your younger family members?
Yes, I suppose I have, as I have always encouraged my children to draw and be creative. When they were very young I was always drawing cartoons for them to colour in; such as Super-Ted, Teenage Mutant Ninja Turtles, He-Man etc. I think this must have rubbed off on them as one studied to be a graphic designer and the other got a BA (Honours) in Animation.
Check out just some of the fabulous crafts by Hazel: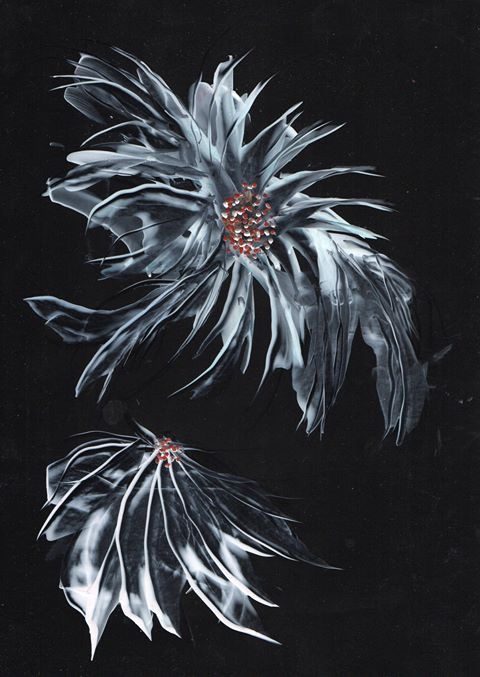 Thanks for joining us in the Crafters' Spotlight! Stay connected with your fellow crafters in our Crafting with Hochanda Facebook group – a great place to make friends, share your work and trade tips. Don't forget there is only one place to stay stocked up with all of your crafting bits and bobs!